Este tratamiento con Ácido poliláctico brinda una evidente mejoría clínica para el tratamiento de la flacidez facial , sin necesidad de una cirugía convencional. El tratamiento con Sculptra revierte el envejecimiento facial de forma progresiva, sin recurrir a procedimientos agresivos o intervenciones quirúrgicas.
El ácido poliláctico es biocompatible y completamente reabsorbible.
El Ácido poliláctico trabaja renovando la piel a nivel celular con la formación progresiva de nuevo colágeno. El ácido poli-láctico es utilizando desde hace muchos años en hilos quirúrgicos reabsorbibles.

¿Cómo funciona el ácido poliláctico?
SCULPTRA se inyecta en la dermis, a través de pequeñas infiltraciones generando mínimas molestias. Se inyecta por debajo de la superficie de la piel en el área donde se ha perdido grasa.
Luego, el producto induce la formación de nuevo colágeno de manera natural y progresiva, de forma que el paciente percibe un mejor aspecto de forma gradual desde la primera sesión.
Pueden requerirse varias sesiones ( 3 como promedio) para obtener el resultado estético deseado.
Los resultados son muy duraderos ya que una vez finalizado el tratamiento, pueden verse los resultados hasta dos años.
Sculptra® es el bioestimulador de colágeno original que ha demostrado que reemplaza gradualmente1,2,3 el soporte estructural de la piel que se pierde durante el envejecimiento y mejora la laxitud de la piel
¿Los resultados son inmediatos?
En su primera sesión, quizás se perciba una leve inflamación ocasionada por la inyección de la solución que se utiliza para diluir SCULPTRA. Después de algunos días, la inflamación disminuye y la solución es absorbida por el cuerpo. Pasará un tiempo, 1 mes mínimo, hasta que el paciente vea claramente los efectos definitivos.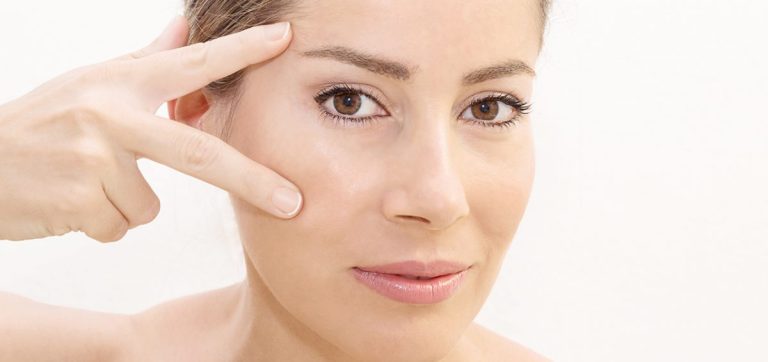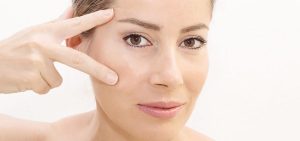 Sesiones necesarias
Sculptra produce una mejoría progresiva y natural, que requiere varias sesiones de tratamiento. Como promedio se aconsejan 3 sesiones en meses consecutivos. Lógicamente, cada caso debe ser valorado de manera individualizada por el médico para establecer el número de tratamientos más conveniente.
Una vez finalizado el tratamiento, los resultados son muy duraderos, hasta 2 años4.
Se recomiendan sesiones de mantenimiento.
Tu cuerpo reduce la producción de colágeno a lo largo de la vida adulta. A los 40 años, la mayoría de las personas pierde hasta el 25% de su producción de colágeno.
¿Puedo realizarme otros tratamientos?
He ácido poli-L-láctico de Sculptra es perfectamente compatible con otros procedimientos médicos, de hecho, su asociación a otras técnicas (toxina botulínica, laserterapia, peelings, implantes y rellenos) permite resultados aún mejores. Será el médico especialista quien determine la mejor combinación de estos tratamientos para cada paciente.
Seguridad de Sculptra
Este biopolímero sintético es ampliamente utilizado con seguridad en múltiples dispositivos médicos, por lo que no requiere test de alergia previo al tratamiento.
El principio activo de Sculptra es el ácido poli-L-láctico (PLA), una sustancia que constituye un tratamiento muy atractivo debido a su simplicidad de aplicación , su perfil de eficacia y seguridad. Es una sustancia que se ha utilizado durante más de 30 años para aplicaciones médicas como suturas reabsorbibles, en tornillos y placas para huesos y como medio para la administración de medicamentos.
Sculptra será gradual y completamente elinado del organismo, sin que queden residuos en el organismo.
Frequent questions
¿Es un relleno o un biopolímero?
Ninguno de los dos. Este producto trabaja desde la producción de colágeno, es un producto natural y biocompatible con el cuerpo que se va degradando y, estimula el colágeno con el paso del tiempo.
¿De qué está compuesto?
El ingrediente principal de Sculptra® es el ácido poli-L-láctico (PLLA), El ácido láctico ya está presente en el cuerpo humano.
¿Hay algún tiempo de inactividad?
Este tratamiento implica un tiempo mínimo de inactividad. Por lo general, los pacientes pueden retomar sus actividades cotidianas normales después de finalizar el tratamiento, aunque algunos prefieren esperar que desaparezca la inflamación o el enrojecimiento.
¿Quiénes pueden usarlo?
Sculptra puede ser utilizado por cualquier persona mayor de edad y sin alergia al ácido poliláctico, que necesite aumentar el volumen en zonas hundidas, corregir pliegues, eliminar arrugas, borrar cicatrices y evitar la flacidez cutánea.
Está contraindicado en personas que presentan inflamaciones de la piel, enfermedades del colágeno, enfermedades sistémicas graves o enfermedades autoinmunes, así como en personas embarazadas.

Treatment price
El costo del tratamiento con ácido poli-L-láctico Sculptra® es de $110.000, el tiempo validez de este presupuesto 30 días. Solicite un turno para realizar tratamiento con este producto
Doubts and queries
If you have any medical questions, send an email to [email protected]  . In this mail Only medical consultations will be received. Inquiries about shifts, payments and administrative issues are not attended.
Si tiene dudas sobre el precio del tratamiento puede enviar un correo electrónico [email protected]  Or by WhatsApp: 0054 9 11 5037 9821
To coordinate operative dates send mail to Josefina Nuñez [email protected] or a whatsapp  005491169459535
By phone on Monday, Thursday and Friday from 8 a.m. to 3 p.m. at the following telephone numbers.
0054 11 4 901 6690

0054 11 4 904 3434

0054 11 4 904 0880
Citas y fuentes
Stein P et al. J Dermatol Sci 2015;78(1):26–33.9.
Goldberg D et al. Dermatol Surg 2013;39(6):915–22.
Vleggaar D et al. J Drugs Dermatol 2014;13 (4 suppl):s29–31.
Narins RS et al. J Am Acad Dermatol 2010;62(3):448–62.