This treatment with polylactic acid provides an evident clinical improvement for the facial sagging treatment without the need for conventional surgery. Sculptra treatment reverses face aging progressively, without resorting to aggressive procedures or surgical interventions.
Polylactic acid is biocompatible and completely absorbable.
Polylactic Acid works by renewing the skin at the cellular level with the progressive formation of new collagen. Polylactic acid has been used for many years in resorbable surgical threads.

How does polylactic acid work?
SCULPTRA is injected into the dermis, through small infiltrations, generating minimal discomfort. It is injected below the surface of the skin in the area where fat has been lost.
Then the product induces the formation of new collagen naturally and progressively, so that the patient perceives a better appearance gradually from the first session.
Several sessions (3 on average) may be required to obtain the desired aesthetic result.
The results are very long-lasting since once the treatment is finished, the results can be seen for up to two years.
Sculptra® is the original collagen biostimulator that has been shown to gradually replace1,2,3 the structural support of the skin that is lost during aging and improves skin laxity
Are the results immediate?
At your first session, you may notice a slight swelling caused by the injection of the solution used to dilute SCULPTRA. After a few days, the swelling subsides and the solution is absorbed by the body. It will take time, at least 1 month, until the patient clearly sees the definitive effects.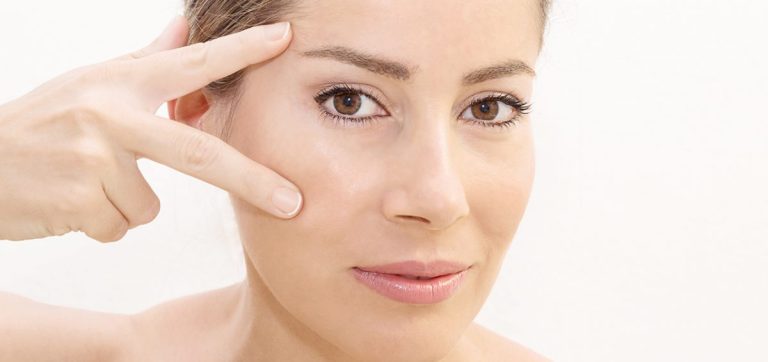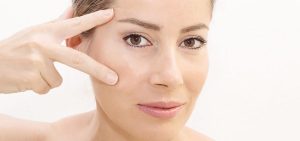 Required Sessions
Sculptra produces a progressive and natural improvement, which requires several treatment sessions. On average, 3 sessions are recommended in consecutive months. Logically, each case must be assessed individually by the doctor to establish the most convenient number of treatments.
Once the treatment is finished, the results are very long-lasting, up to 2 years4.
Maintenance sessions are recommended.
Your body reduces collagen production throughout adult life. By age 40, most people lose up to 25% of their collagen production.
Can I have other treatments?
He poly-L-lactic acid Sculptra is perfectly compatible with other medical procedures, in fact, its association with other techniques (botulinum toxin, laser therapy, peels, implants and fillers) allows even better results. It will be the specialist doctor who determines the best combination of these treatments for each patient.
Sculptra Security
This synthetic biopolymer is widely used safely in multiple medical devices, so it does not require an allergy test prior to treatment.
The active ingredient in Sculptra is poly-L-lactic acid (PLA), a substance that constitutes a very attractive treatment due to its simplicity of application, its efficacy and safety profile. It is a substance that has been used for more than 30 years for medical applications such as absorbable sutures, in bone screws and plates, and as a means of drug delivery.
Sculptra will be gradually and completely eliminated from the body, with no residue left in the body.
Frequent questions
Is it a filler or a biopolymer?
Neither. This product works from the production of collagen, it is a natural and biocompatible product with the body that degrades and stimulates collagen over time.
What is it made of?
The main ingredient in Sculptra® is poly-L-lactic acid (PLLA). Lactic acid is already present in the human body.
Is there any downtime?
This treatment involves minimal downtime. Patients can usually return to their normal daily activities after treatment ends, although some prefer to wait for the swelling or redness to subside.
Who can use it?
Sculptra can be used by anyone of legal age and without allergy to polylactic acid, who needs to increase volume in sunken areas, correct folds, eliminate wrinkles, erase scars and prevent sagging skin.
It is contraindicated in people with skin inflammation, collagen diseases, serious systemic diseases or autoimmune diseases, as well as in pregnant people.

Treatment price
The cost of treatment with poly-L-lactic acid Sculptra® is $200.000, the validity time of this budget 30 days. Request an appointment to perform treatment with this product
Doubts and queries
If you have any medical questions, send an email to [email protected]  . In this mail Only medical consultations will be received. Inquiries about shifts, payments and administrative issues are not attended.
If you have doubts about the price of the treatment you can send an email [email protected]  Or by WhatsApp: 0054 9 11 5037 9821
To coordinate operative dates send mail to Josefina Nuñez [email protected] or a whatsapp  005491169459535
By phone on Monday, Thursday and Friday from 8 a.m. to 3 p.m. at the following telephone numbers.
0054 11 4 901 6690

0054 11 4 904 3434

0054 11 4 904 0880
Quotes and sources
Stein P et al. J Dermatol Sci 2015;78(1):26–33.9.
Goldberg D et al. Dermatol Surg 2013;39(6):915–22.
Vleggaar D et al. J Drugs Dermatol 2014;13(4 suppl):s29–31.
Narins RS et al. J Am Acad Dermatol 2010;62(3):448–62.