If you dream of having a perfect smile but without having to deal with the drawbacks of traditional braces, transparent orthodontics is an excellent alternative. Clear aligners resemble a clear splint or sleeve that surrounds your teeth.
Clear aligners are orthodontic appliances that are designed to blend in with the patient's teeth. These devices can be used to treat adults and children with orthodontic problems. This is a preferred option over classic braces, which are flashy devices that can hamper any smile.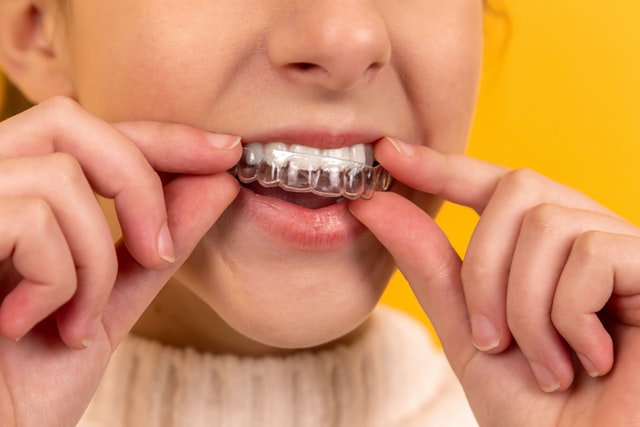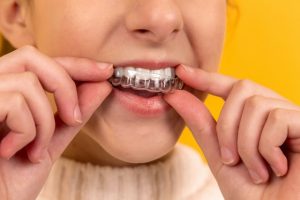 They work on the same general principle as traditional braces: they apply pressure to your teeth to gradually move them into position. The only difference is that aligners are not fixed to the teeth like metal braces. In order for your teeth to keep moving in the right direction, you'll need to change your splint every two weeks or so, and each aligner will be slightly different from the last so your teeth continue to straighten.
Advantages of transparent orthodontics
Back when metal braces were the primary way to get a straight smile, most people refused these necessary treatments simply because they didn't want their smile compromised by a bunch of metal wires and brackets.
Thanks to transparent orthodontics , these people can now get the treatment they need, which improves their oral and general health.
Invisible braces or clear aligners use vacuum-formed trays made of invisible rigid plastic like PETG or PU.
These trays are made using 3D design and 3D printing technology. High-tech 3D design software is used to simulate the desired movement of the teeth, and the teeth are slowly moved into position through a series of these plastic trays. Each one of the trays moves a tooth a maximum of 0.2 mm and every 15 to 20 days the successive trays must be changed.
There are some benefits of clear aligner treatments or invisible braces compared to metal or ceramic braces.
Transparent braces give you more confidence
One of the main reasons people choose clear aligners over braces is the increased confidence that comes with it. Metal braces and wires cover most of a person's teeth, so all people see is a mouth full of metal every time they smile.
Clear braces do not compromise the patient's smile and most of the people they interact with don't even know they have braces on their teeth. Clear aligners are hard to notice as they are completely transparent.
The result of being able to discreetly straighten your teeth is greater confidence. The patient doesn't have to waste time explaining why he has so much metal in his mouth and can show off his ever-improving smile as his teeth move into better alignment. People with clear braces are free to go about their day without having to worry about what others might think of their appearance.
Invisible aligners are cleaner and more hygienic.
Invisible aligners are removable splints, making it easy to clean and maintain. Also, it is necessary to remove the aligners before eating, so there is no lodging of food.
If you have already decided that you want to have a dreamy smile without the need to spend more, dentalcompany.es will provide you with clear aligners as a convenient way to straighten your teeth.