Asian patients often have many fat pockets on the upper and lower eyelids.
Dr. Ricardo Hoogstra developed a novel technique that remove the bags from the eyelids without removing skin and without leaving visible scars.
Patients improve aesthetics, have less weight on the eyelids, allowing them to see better, and do not lose the physiognomic characteristics of the ethnic group.
Cost of Asian Eyelid Surgery
El costo de este tratamiento es de u$d 3.000 (IVA no incluido).
This treatment is carried out by Dr. Ricardo Hoogstra in Hoogstra Medical Centers Caballito branch.
Hoogstra Caballito Clinic, Buenos Aires, Argentina. Address San José de Calasanz 176.
Height Rivadavia Avenue 5,100 one block from the first station Junta. Parking can be found on Rosario Street between Centenera and San José de Calasanz.
The clinic has the approval of the Secretary of Public Health.
Complete surgical unit. Recovery and hospitalization rooms. The surgeries are performed by Dr. Ricardo Hoogstra.
The modern operating room is equipped with high-level technology and assisted by nurses, instructors specialized in this type of intervention.
All interventions are performed with local anesthesia and sedation, which provides safety and comfort. Sedation is performed by the anesthesia manager at Fernández Hospital or another doctor on his team.
The surgery time is approximately 30 minutes. The residence time in the Clinic is approximately 3 to 4 hours.
Patients traveling from the interior of the country or abroad must be the day before surgery and may return 48 or 72 hours after surgery.
If you have any medical questions, please send an email to [email protected]
In [email protected]  Only medical consultations will be received. Inquiries about shifts, payments and administrative issues are not attended.
How do I take a shift?
If you live in Buenos Aires, you would have to take an appointment with Dr. Ricardo Hoogstra in any of the 3 branches.
The easiest safe, fast and effective way is request your shift online. Depending on the selected branch, you can obtain your shift by entering:
If you have difficulty taking a shift online, payments and administrative issues.
You can call Monday through Friday from 8 a.m. to 8 p.m.
(011) 4901-6690     (011) 4904-3434     (011) 4904-0880
The value of the consultation with Dr. Ricardo Hoogstra is $30,000 pesos . If you later decide to carry out the treatment, this value will be deducted from the total amount.
If you live in the country or abroad you can send photos to the mail [email protected]
It will be evaluated by Dr. Ricardo Hoogstra.
Previous studies can be done at your place of residence and travel with an established date.
To coordinate operative dates, andSend an email to Josefina Nuñez:
[email protected] or by WhatsApp at 005491169459535
By phone you can communicate on Monday, Thursday and Friday from 8 a.m. to 3 p.m. at the following telephone numbers.
0054 11 4 901 6690          0054 11 4 904 3434           0054 11 4 904 0880
To coordinate payments You can send an email to Jose Luis:
[email protected] Or by WhatsApp: 0054 9 11 5037 9821
For more information on Scarless Eyelid Surgery visit Eyelid rejuvenation without visible scars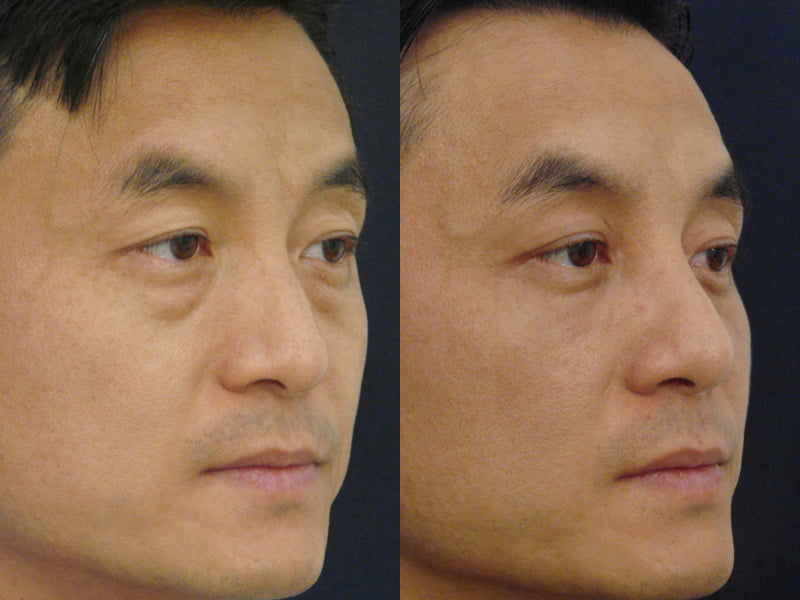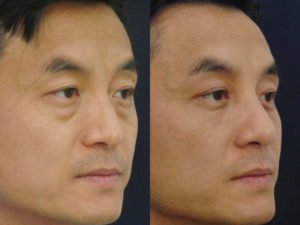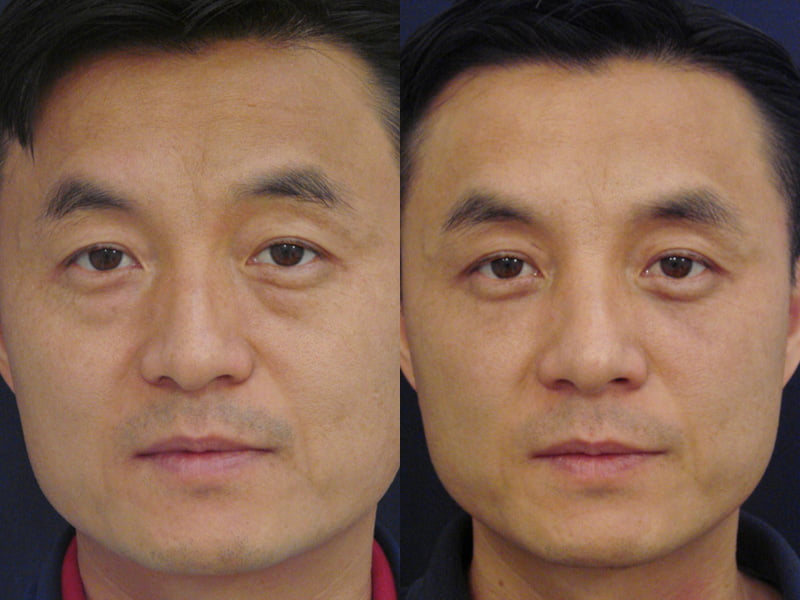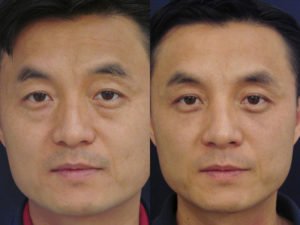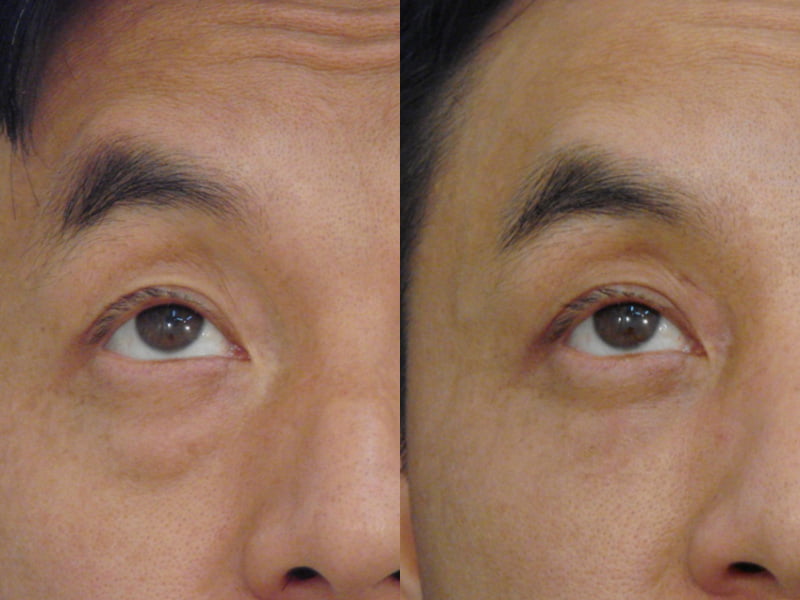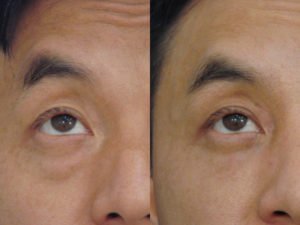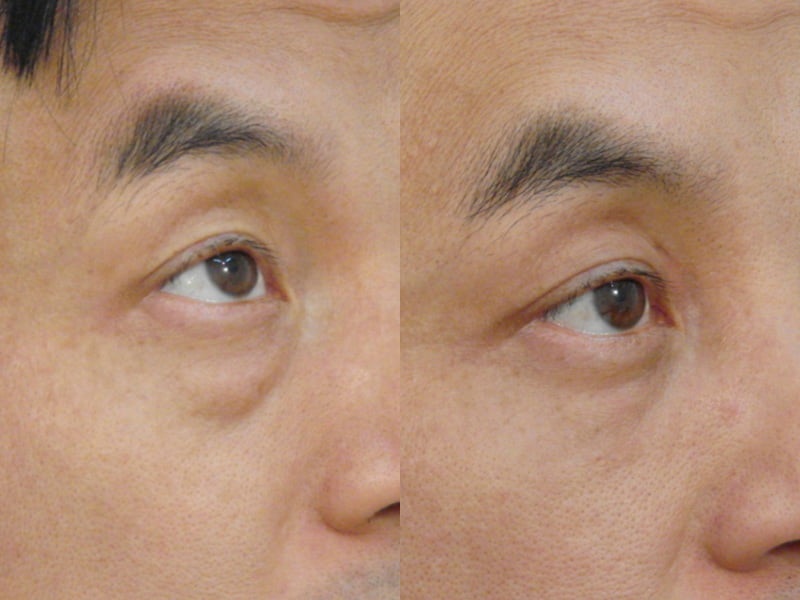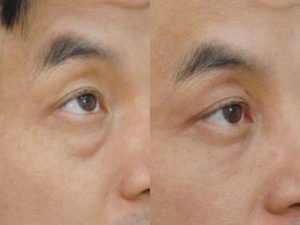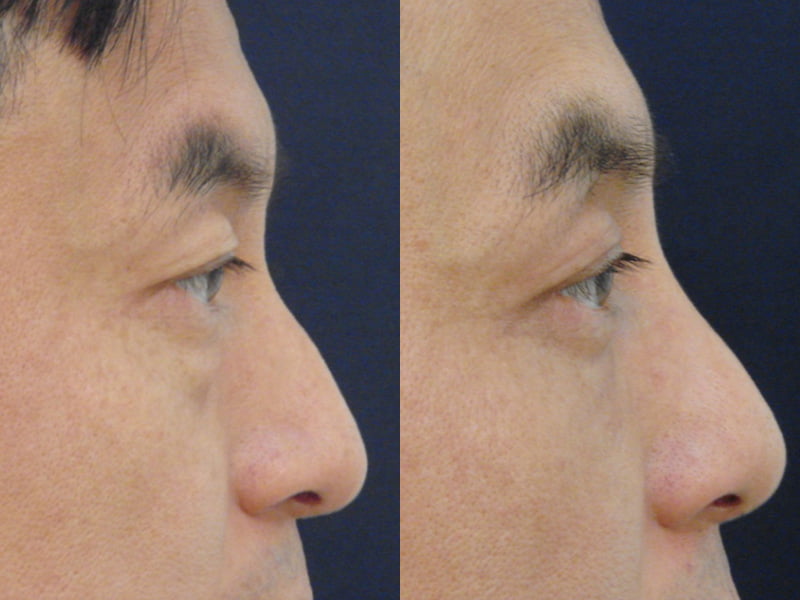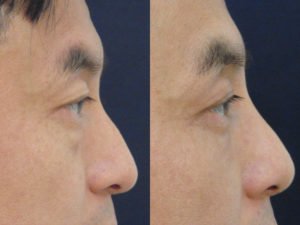 Videos with patient cases
We invite you to watch the videos on our YouTube channel with the account of patients who have received this treatment, entering here: Eyelid surgery in Asian patients
Patient testimonials
Alexandra Pedroza
Hace 2 semanas tuve la oportunidad de ser intervenida por segunda vez me realice un lift-endoscopy de frente y la primera vez fue en el 2019 fue una blefaroplastia me removieron la grasa de mis párpados. Debido a la pandemia apenas este año me fue posible regresar. La forma de trabajar del Dr. Hoogstra es increíble ! Quedas como si nada . No me dolió nada , ni un solo analgésico tome para el dolor , no tuve nada de dolor y la recuperación muy rápida . Vale la pena viajar desde Estados Unidos por segunda vez . Ya Que la seguridad de no correr ningún riesgo y de quedar bien es garantizada . Trate de llevar conmigo a una amiga que se quería hacer un lifting de cara y cuello y mi amiga no quiso ir , se fue a Cancún México , que porque era más económico para ella . La dejaron con parálisis facial todo el lado izquierdo de su cara . el Dr. Hoogstra te cuida y te trata como si tú fueras de su familia. Y su equipo de trabajo es fantástico . Chicas muy atentas . Josefina , lucia , José Luis , gracias , hasta la señora que le andaba llevando café a mi esposo. No recuerdo su nombre . Ella se encarga de atender a los familiares de los pacientes. Y me ayudo a vestirme. Muy agradecida con todos ustedes . Un consejo a todas las personas que quieren hacerse un embellecimiento facial . Por favor atiéndanle con un doctor que esté altamente capacitado. No es fácil viajar hasta Argentina desde Texas Estados Unidos. Pero el esfuerzo vale la pena ya que me puse en manos de una eminencia en cirugía Dr. Ricardo Hoogstra.🤗🤗🤗🤗
Alexandra Pedroza
Hifu
Dr. Carolina Stella was very detailed, kind and professional, she performed micro and macro ultrasound focused on the eyelids.
Barbara Cattáneo
Eyelids
Dr. Hoogstra treated me, operated on my eyelids. I was very satisfied, I recommend it.
Gabriela Basaldella
Upper eyelid blepharoplasty
I had a blepharoplasty on my upper eyelids. I must say that logically, prior to the decision to undergo this procedure, my concerns were heard and I slowly moved towards surgery at the hands of Dr. Hoogstra. The technique is excellent, I had no discomfort, meeting the pre and post surgical guidelines.
Marta Alicia Pérez
Eyelid surgery
Excellent attention. I had an eyelid surgery with the Doctor, I recommend it.
María Luján Guidi
Eyelid surgery and liposuction
I had a blepharoplasty and it was excellent. Without scar and also the treatment of the super professional doctor. Then I came back for liposuction of the legs and abdomen and the results are also wonderful. Everything is quality and super professional. The doctor always takes away your doubts and the post operative was very easy to carry. I will always come back!
Natalia Givonetti
Liposculpture and eyelids
I had a lipo of the abdomen and an eyebrow and eyelid lift and I am very happy to have encouraged myself, Doctor Hoogstra gives me a lot of confidence and the recovery is fast, painless and just 2 weeks after surgery but the changes are already noticeable and they are totally natural.
Graciela Castellani
Scarless eyelid surgery
I am very happy with the results of the treatments. Excellent atention.
Maria Ester Duarte
Scarless eyelid surgery
Dr. Hoogstra performed blepharoplasty on both eyelids, in a few days he was someone else, with a brighter look. Thank you Doctor.
Maria Teresa Rodriguez
Transconjunctival Blepharoplasty and CO2 Laser
All excellent, I am very satisfied. Congratulations!
Mario Vazquez
A Great Experience !!
I am from Fort Worth, Texas and am 53 years old. For many years I wanted to remove the bags from my lower eyelids, a more youthful look and remove the dewlap, but I was scared by traditional surgeries that remove skin and can change the natural look of the face. After searching and searching for alternatives I was lucky
Elena
Laser scarless eyelid surgery and spot treatment
My arrival in Mexico was smooth, everything in order I have felt very good, just a little occasional burning in the eyes. The truth is that I am very grateful and very happy for the results of the surgery, the results are more than remarkable, I am super happy with my new appearance. Really
Jorge Gomez
Laser eyelid surgery
The surgery was fantastic. The postoperative was more complicated for me because I did not rest any, I moved as if I had nothing, that made recovery take a little longer but it was perfect. All people tell me how well you have eyes! how good are you! and I see them much better.
Yesterday
CO2 laser eyelid rejuvenation
Dr. Hoogstra only performed laser on my upper and lower eyelids. I don't have surgery. They gave me anesthetic cream an hour before. I only felt a little discomfort during the treatment, then a little burning. I returned to my activities after four days. Notice more softness, smoothness and a fresh skin feeling. I use less
Beatríz M
Endoscopic Lifting - Transconjunctival Blepharoplasty - CO2 Laser
Dr. Ricardo Hoogstra explained that the excess skin of the upper eyelid was due to a decrease in the forehead. He suggested that I perform a procedure. Endoscopic Lifting, Transconjunctival Blepharoplasty and Pan Facial Carbon Dioxide Laser. During the treatment I was sedated and did not feel anything, except for a small burning that when
Graciela A
Lipo laser, eyelid and nose surgery
Hello dr. Hoogstra, I feel like the luckiest woman on the planet to have had the privilege of meeting him and being his patient. Thank you for your kindness, ethics, and professionalism. Thank you again for everything you have done for me and for your valuable recommendations. Now I feel like a beautiful and safe woman.
Veronica
Carbon Dioxide Laser
Hello Doctor, Every day when I look in the mirror I see the fabulous results of the laser on my eyelids and it gives me a lot of satisfaction, that's why I have wanted to tell you for a long time. At first the changes were not so great but the effects continue slowly and without pause. Thank you and we will see each other
Maria Susana
Laser scarless eyelid surgery and spot treatment
My arrival in Mexico was smooth, everything in order I have felt very good, just a little occasional burning in the eyes. The truth is that I am very grateful and very happy for the results of the surgery, the results are more than remarkable, I am super happy with my new appearance.
Jorge Gomez
CO2 laser on the eyelids
I want to leave my opinion because when something goes well you also have to say it. In my case, the dr performed a CO2 laser on my eyelids without blepharoplasty, because I have little fat on my eyelids but they already looked tired and droopy. The treatment lasted 3 minutes at most, and after which for 2
Soledad De Leon